Team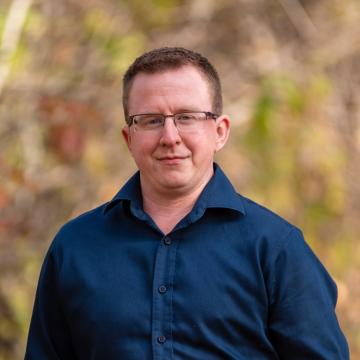 Stuart Radloff
Senior Technologist
---
Mr. Radloff has 16 years of experience as a Civil Engineering Technologist. In his time with the company, he has gained progressive experience through his involvement in a wide range of projects that have included: drafting designs & record drawings; writing reports, manuals, proposals; and developing CCDC & MCCD contract documents & specifications for tendered projects. He has also performed extensive field work providing surveys, field layout, and site inspections.
Stuart's natural leadership abilities and outstanding skill set have given him an edge in his current role as a Senior Technologist. In this role, our team has benefited from his particular expertise in civil infrastructure drawings for water, sanitary and storm sewers, lagoons, disposal fields, and roads.
In the last few years, Stuart has also represented Radloff as an in-office consultant and contractor for the 100% First Nation's owned, KFN Enterprises LP, based in Coquitlam, BC. In that role, he was involved in many different civil, environmental, fill operations, and geotechnical projects. He also had the privilege of working with the company to incorporate aspects of the site development that respectfully reflected the cultural values of the community.
Some of Stuart's recent projects include:

Addressing Climate Change in the Arctic: Norman Wells Prepares for an Uncertain Future
Self-Determination & Long Term Growth - Laying the Groundwork for the Kwikwetlem Business Park