Projects
McBride Wastewater Treatment Upgrade - A Big Thumbs-Up for the Environment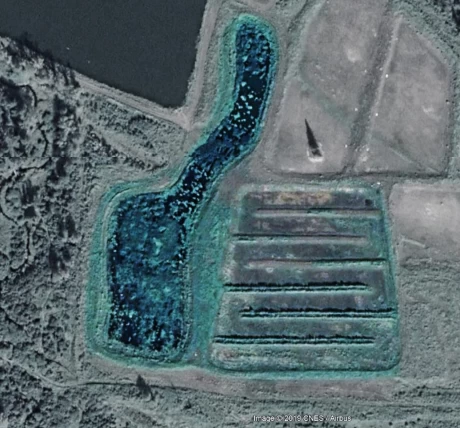 Client: Village of McBride
Location: McBride, BC
---
In 2010, Radloff was retained to complete a $2.4 million upgrade to the Village of McBride's wastewater treatment systems. Prior to the upgrade, the wastewater treatment facility for the Village included only a single facultative lagoon cell with discharge into the Fraser River. From 2010-2014, Radloff designed and oversaw the construction of two additional lagoon cells, as well as an engineered wetland. Once the construction of the additional treatment steps was complete, Radloff worked with the Ministry of Environment to permit the desludging of the original lagoon cell under the Organic Matter Recycling Regulations (OMRR).
In addition, Radloff designed and oversaw the construction on four woodlot treatment cells in 2014. These woodlots were constructed to provide the Village with an alternative effluent discharge method that has significantly reduced the amount of effluent being discharged into the Fraser River.
Did you notice that the system looks like a giant thumbs-up?
McBride Improves Local Environment While Encouraging New Industrial Development
Village Lagoon Becomes a Moneymaker
McBride Unveils Second Eco-Friendly Wastewater Phase
McBride, British Columbia takes innovative approach to sewage treatment
---
---